News: 3 Phase RCBO Solutions
Author: Mark Date Posted:21 March 2019
We have the latest 3 Phase RCBOs from Clipsal & Hager IN STOCK to meet the latest AS/NZS 3000:2018 wiring rules. Click for more info...
AS/NZS 3000:2018 (commonly known as Wiring Rules) brings in a major change for residential applications. It states that additional protection by RCDs with a maximum rated residual current of 30mA shall be provided for all final sub-circuits. This clause applies to three phase circuits for air conditioner, cooktops, hot water systems, pool pumps, etc. that were historically not protected by an RCD.
Here at MJS Electrical Products & Supplies, we stock and sell a few RCBO solutions for 3 phase applications.
Clipsal MAX4 3P+N RCBOs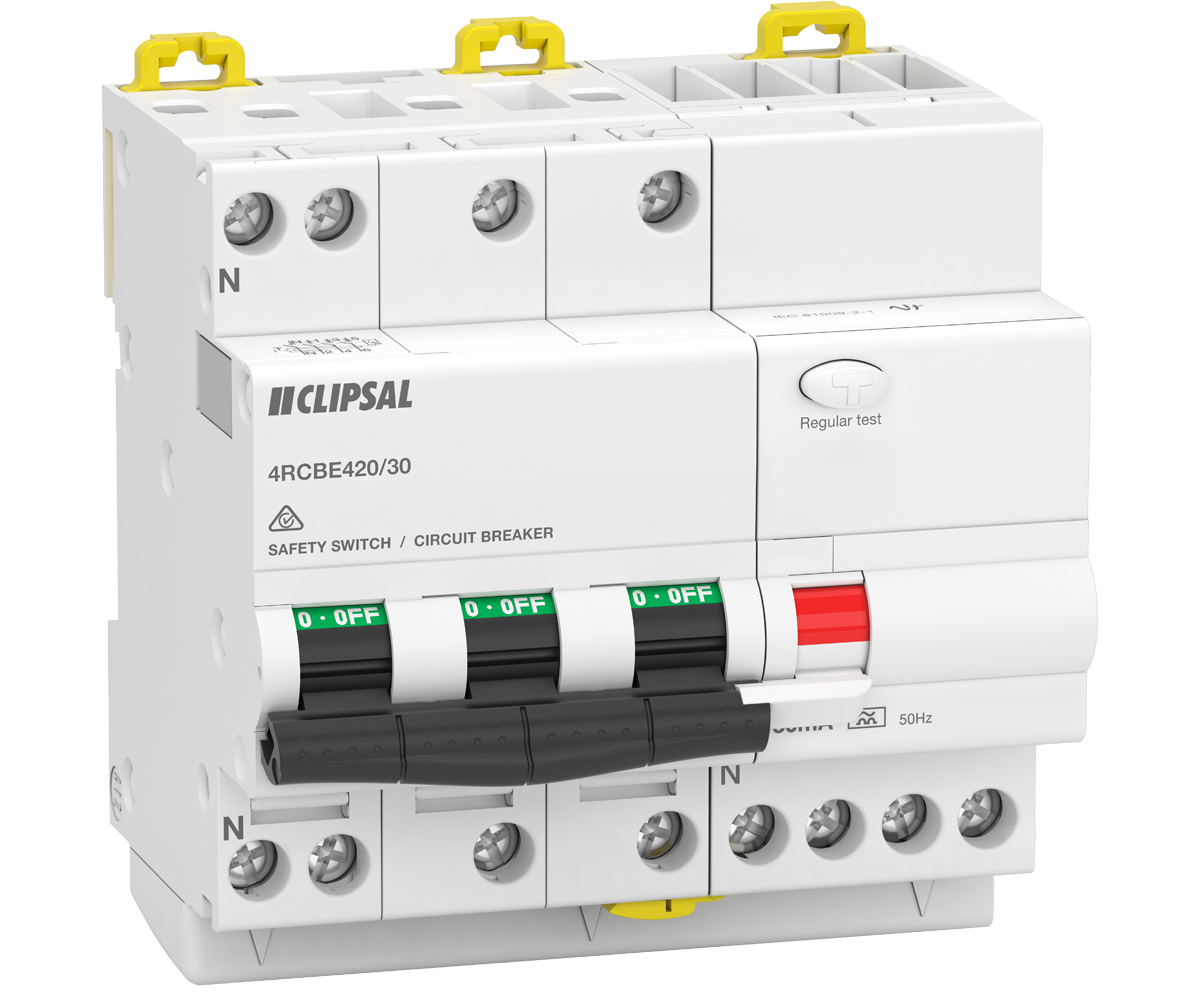 With the MAX4 range 3P+N RCBO you can offer an RCBO solution for 3 phase applications and comply with the latest wiring rules.
Features and Benefits of Clipsal MAX4 RCBOs include:
Full installation flexibility with the option of having line connection either from top or bottom.
Type A earth leakage protection provides additional safety.
Cover all your needs with complete range from 10A to 40A
Green strip on the toggle that guarantees opening of all the poles in safety conditions
Easy fault identification with visible red tripping flag to identify earth leakage tripping
Clear marking of neutral on left side
RCBO takes up a total of 5 modules / poles on a standard din rail switchboard

Click HERE to Buy Clipsal 3 Phase RCBOs from MJS Electrical Products & Supplies
Hager Compact 4P RCBO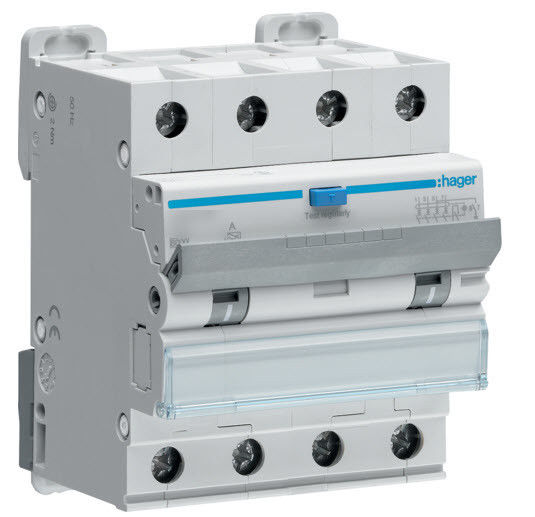 The 4P RCBO is a compact solution for three phase installations in DIN rail enclosures. It combines RCD and MCB protection in a 4 module wide device and is compatible with the Hager onekonekt system. Operating for unbalanced loads and balanced loads, 3 phase protection in DIN rail switchboards has never been as simple and space saving.
Features and Benefits of Hager Compact 4P RCBOs include:
Space saving - The 4 pole RCBO combines RCD and MCB protection in a 4 module wide device.
Onekonekt compatible - With its isolated neutral fork terminal, the device fits smoothly on a 3 phase busbar (KDN380x) making it fast and easy to install. The Neutral cage terminal can be connected to the neutral link or to the neutral busbar (KB181x).
Simple replacement - Bi stable DIN clips guarantee easy removal of the device without the need to disconnect or unwire other devices.
Wiring rules compliant - The neutral in the 4P RCBOs can be wired to the neutral link or connected through our KB181x busbar to comply with AS/NZS 3000.
All options covered - Auxiliaries can be mounted on the left side of the product to either remotely trip the device or check its position.
3 phase - The 4P RCBO will operate for 3 phase unbalanced loads and balanced loads.

Click HERE to buy Hager Compact 4P RCBOs from MJS Electrical Products & Supplies